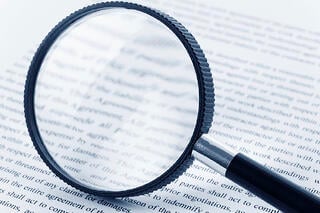 Last week, the U.S. Postal Service (USPS) released their financial results for FY2017. Revenues and expenses both declined, and their reported losses were $2.7 billion. On cue – critics of the USPS, along with reporters who didn't read beyond the first paragraph of the financial report, declared that the USPS is on an inevitable path to bankruptcy and irrelevance.

Here's what they missed:


A substantial portion of the losses are due to the burdensome and unnecessary prefunding requirement for healthcare expenses of future retirees. Controllable losses for the year were only $800 million on $69.6 billion in revenue. For comparison, Tesla lost over $600 million in a single quarter.
In 2016, the USPS was forced to decrease postage for Market Dominant classes by an average of 4%, due to the expired exigent rate increase. If the exigent rate increase had been permanent, the USPS would have collected an additional $1.6 billion in revenue last year, more than covering the controllable expenses.
The Postal Regulatory Commission (PRC) still hasn't released their legally mandated study and recommendations on the rate-making process. Because of the 2006 Postal Accountability and Enhancement Act, any increases in postage rates must be at or below the rate of inflation as determined by the Consumer Price Index (CPI). This constraint undermines the USPS's ability to accurately set postage rates.
It's time to end the CPI cap. Contrary to claims, removing the inflation-based rate cap doesn't give the USPS unlimited power to increase rates. Any proposals to increase rates must still be approved by the PRC – just as they have been for Competitive Products for the last 10 years.
There is a USPS Board of Governors, even without presidential appointees. The Board of Governors is supposed to have 11 members, 9 appointed by the President, the Postmaster General and the Deputy Postmaster General. In 2014, because the Senate didn't confirm any of President Obama's nominees after 2010, the Board of Governors has created a Temporary Emergency Committee, consisting of the remaining members. The Temporary Emergency Committee would have all the powers of the full Board, including raising rates. That means the Postmaster General and the Deputy Postmaster General are the current Temporary Emergency Committee. In fact, they have already held public meetings as the Board of Governors.
The Temporary Emergency Committee can – and should – approve the proposed Mailing Promotions for 2018. The worst case – the move is challenged in court, and shines a public spotlight on the politics impacting the proper governance of the USPS.
The USPS still offers the lowest rates when compared to the major foreign posts:
US $0.50

Canada $0.68
Japan $0.73
Australia $0.78
Germany $0.82
Great Britain $0.85
France $0.86
There are legitimate concerns on the state of the USPS finances. However, discussions on improving the situation should consider all the factors creating the current situation.