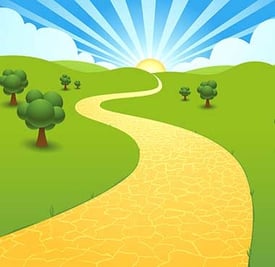 "Achievement seems to be connected with action. Successful men and women keep moving. They make mistakes, but they don't quit." - Conrad Hilton

In the early years of my professional life, I changed jobs about every 18 months. Sometimes the new job would be a transfer within the company, other times I went to a new company. While I did resign from my roles, I never felt that I "quit".

I would start at a company with a directive to improve the operation. When that was accomplished, I would look for new challenges and opportunities. If I couldn't find them in my current role, I would start looking elsewhere. I had one boss that understood my personality, and he kept expanding my responsibilities. I stayed at that company 4 years, 4 months and 4 days.

Growth – personal and professional – requires change and movement. Smart managers and smart companies recognize the need for growth, and assist their employees with their development. If you aren't able to continue to grow in your current job, you owe it to yourself to look elsewhere.

+ Read More