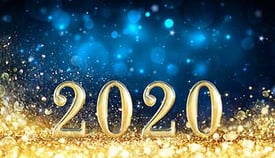 It's impossible to predict the future, but when there are storm clouds in the sky, you can be pretty sure it's going to rain. Lightning and downpours can be seen in the distance, inching their way forward. We brace for the worst.

Of course, a good rain helps farmers grow crops. Watersheds and aquifers are refreshed, increasing the supply of clean water for our homes. Grasslands and forests are rejuvenated, staving off brutal fires.

There are clouds in the skies for the print-mail industry.
+ Read More