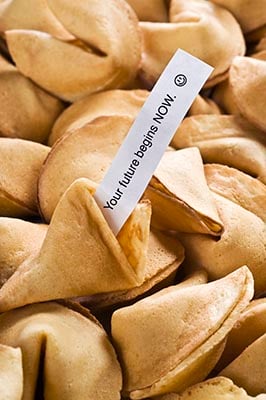 "Sorry, wrong cookie." – Fortune Cookie
Many Sunday nights in my house begin with a call to the Wok and Roll restaurant. I'm a creature of habit, and I bet the manager writes down "Kung-Pao Chicken" as soon as she sees my telephone number on the Caller ID.
At the end of each meal, I indulge in another favorite habit, opening my fortune cookie. While I don't believe that my future can be predicted by a random message placed in a mass-produced cookie, I still love those little notes.
+ Read More