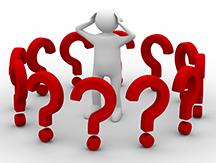 My bank gave me a choice – receive my monthly statement online, or pay a fee for a paper copy. For my car loan, the interest rate would be a point lower if I accepted automatic withdrawal and online notices. My utility company prints a request on every bill – and envelope – to pay electronically. As a consultant, I've seen several clients in these industries replace physical mail with digital documents.

One industry that has trailed on the move to digital has been healthcare – both providers and payers. Challenges include systems integration, member and patient preferences, and of course, federal and state regulations. Due to interpretations of the Affordable Care Act, many healthcare companies saw an increase in their volumes of physical mail beginning in 2013.

Until recently.

The need to drive down costs, the development of better technology, plus the increased acceptance of digital documents and mobile applications, have helped the shift to digital. Printed provider directories are being replaced with downloadable PDFs. The cycle for sending Explanations of Benefits (EOBs) has been modified to allow combining documents into a single envelope. Local doctors are accepting the image of an ID Card on patients' smartphones.

The million-dollar question is – how big has the shift been? To answer that question, we need your feedback. We've set up a completely anonymous survey – no emails, no cookies – for healthcare payers. Because the rules may change for distinct types of insureds – groups, individuals and Medicaid – we've broken the survey into those 3 categories. And since some members may receive documents in both physical and digital format, we're allowing for totals to go over 100%.

We'll keep the survey open for the next two weeks, accepting answers until November 7, 2017. The results will be compiled and analyzed in a follow-up blog post.

Thanks in advance for your participation.