"What's measured improves" - Peter F. Drucker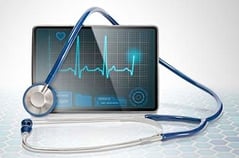 Well documented policies. Quality control procedures based on lean manufacturing and Six Sigma. Job information files that track piece-level information throughout the print and finishing processes. Full-service intelligent mail to trace pieces as they move through the US Postal Service.

All attributes of a high-performing operation.

All useless without a high-performing staff to execute.
The people in your operation are the key to your success. Their performance should be measured, with consistent feedback to help them improve.

Measurements are based on established performance standards. The key word – established – the standards have been agreed upon by you, your department and your management. The standards have been published and understood by everyone involved.

Different levels of staff require different standards:
Production staff – throughput, accuracy, quality (expected output, getting inbound mail to the right person, getting the right piece in the right envelope with the right postage).
Support staff – completeness, communication skills, customer satisfaction (are they getting the job done, are they following through on requests, do their customers understand them).
Supervisors/managers – unit standards, voice of the employee, individual projects (is the unit achieving the goals – as a whole team – not individuals).
Too often, leaders wait until formal annual reviews to update employees on their performance. To be effective, feedback must be provided more often. When appropriate, managers should provide comments – positive and negative – when a situation warrants. Exceptional efforts and accomplishments should be recognized, and corrective action taken when required.

In all cases, keep written notes about observations. These could also include emails from or about employees. It's especially important to keep track of customer feedback. The notes and emails provide evidence and support when drafting formal reviews.

Another good practice is to solicit input from employees about their own performance, with the employee and manager completing the reviews at same time. Then compare the results in a one-on-one meeting. What's similar and/or different with the two reviews? How can the employee improve? What did the manager not notice? What are the next steps?

All reviews need to be private and uninterrupted. Allow additional time for employees that are not meeting the standards. Provide concrete, measurable steps for improvement. Make sure that the progress can be measured.

Employees are the most important component of your organization. Reviews are the opportunity to thank your employees and set goals for the future. By using measurable standards, accurate records, and regular, consistent feedback, the process of setting expectations and measuring employee performance will be a positive experience for everyone involved.