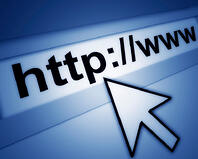 For professionals in the mailing industry, some of the best information about print and mail will never be printed and mailed. Instead, it resides on the World Wide Web. Through our browsers, we're able to keep up to date on changes in postal regulations, announcements by vendors and other industry news.


In addition to the websites of customers and vendors, here are some of the sites I've bookmarked:

Whether your company mails 100 pieces a day or 1,000,000 pieces a day, you should make sure you're familiar with the United States Postal Service (USPS) website. The most important areas include:


Hopefully, you've already bookmarked the website for your local Postal Customer Council. If not, you should be able to find it on the national Postal Customer Council website.

The Postal Regulatory Commission (PRC) provides information on their meetings, as well as pending dockets. Mailers are able to submit filings and comments on issues before the PRC.

To track congressional legislation impacting the USPS, a useful tool is the Library of Congress "THOMAS" project (named after Thomas Jefferson). Users can search the current session for all bills impacting a topic, and then drill down to get specifics on the bill. NOTE: In November, 2014, this site is scheduled to move to Congress.gov.

Everyday, I try and check postalnews.com, a news digest with links to stories about the USPS and other industry organizations. The site attracts a lot of employees from the USPS, and many are vocal in the comments section. An insightful and candid look at their view of the industry.

The online version of Mailing Systems Technology magazine supplements the printed articles with industry news updates and online-only content from columnists. For high volume mailers, OutputLinks is a great source for information on service providers, hardware manufacturers and software vendors.

The other great online resource is LinkedIn. Many industry leaders post links to the articles and presentations they're reading. The conversations taking place in the LinkedIn Groups are engaging and informative. Some of the groups I belong to include: Mail Geeks, Mailing Systems Technology, NPF-National Postal Forum and Postal Affairs in Direct Mail. LinkedIn's email notification system is a great reminder to check out what people are discussing.

Our industry is constantly changing, and we need to stay updated and informed. The websites above are great resources for the professional print and mail manager.

Do you have a favorite website that you think should be in this list? If so, please share it in the comments section below. Thanks!