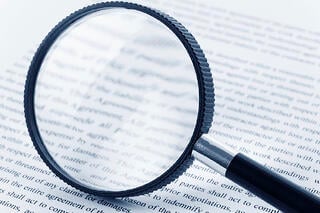 "You've got to think about big things while you're doing small things, so that all the small things go in the right direction." - Alvin Toffler

There are many business books that emphasize "focus". Focus on your strengths. Focus on your core business. Focus Daniel-san. Okay, that last phrase was from "The Karate Kid" movie, but the message is the same one many consultants and gurus exhort to their customers and audiences.

But what happens if you're too focused? People may direct so much attention on a particular problem, and miss everything else. If you have tunnel vision, you can't the big picture.

The solution is to strike a balance between the task at hand, and the environment around you. Maintaining balance isn't a single action, but constant awareness of your situation. And that awareness must take place at the company, team and individual levels.

For most companies today, the most common mistake is focusing on short-term gains, while ignoring long-term stability. With a focus on quarterly, or even annual, budgets, companies may miss opportunities for sustainable growth. While no one can predict what will happen 5 years from now, companies must have a plan to get there.

With that long-term vision, management is able to make decisions in the appropriate context. Staff cuts, reduction in services or products, and outsourcing certain functions may be the best choice, or may be harmful to the life of the company. Can less people handle more customers? If you cut certain lines of business, will the remaining products and services still attract customers? How will your outsourcing partner charge for the inevitable changes needed to keep pace with your competition?

At the team level, the emphasis is often on projects and departmental budgets. Projects are assigned deadlines and launch dates, so that's where members shift their focus. Budget dollars and other resources may be scarce, so managers fight for the biggest slice of the pie for their departments.

Narrow views can divert attention from what is most important – the success of the company. The members of the team need to understand how their project fits into the overall strategy of the company. Department managers need to consider the needs of other units. Launch delays and budget reductions may not align with the team's goals, but may be critical components to the company's profits.

Individuals are often guilty of both errors – short-range thinking and a narrow view of success. Separately, these mistakes will cause problems and impede success. Together, they become a recipe for disaster.

At the individual level, with short-range thinking, there's an increased emphasis on the word "short". Too often, people are thinking only about what they can get done today, with no regard for tomorrow, never mind next week, and certainly not 5 years out. Shortcuts and procrastination are used to avoid solving problems.

A shortcut means sacrificing completeness for timeliness, meaning a future problem for someone to fix. And procrastination delays a solution, often magnifying the problem.

While it may seem natural to put yourself first, you can't put your own success ahead of the company and your co-workers. As an employee, your most important duty is to help the company be profitable. When companies aren't profitable, they go out of business. And you lose your job.

To help the company be more profitable, you need to do more than just the task at hand. Your job description represents the minimum that's expected. You should always consider what's the next step in the process, who else needs to be involved, and what else you can do for your customers.

Likewise, you need to be aware of how your actions impact your co-workers. If you work in production, you should complete your work in a manner that makes it easier for the next person in line to do their job. When you expect others to cover for you, and take time away from their responsibilities to do your work, you've made them less effective at their jobs. When your co-workers aren't effective, the company is less profitable. And the logic remains the same – when companies aren't profitable, they go out of business. And you lose your job.

To accomplish a single task, you need to focus on that task. However, to maintain balance and awareness, you need to keep in mind how that task fits into the larger strategy of being successful. You need to take a step back, and look at the big picture.