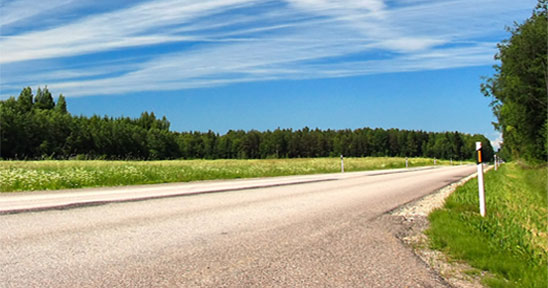 When I started working in the mailing industry over 30 years ago, postage amounts were set by turning small dials on a meter. The latest model copiers included two paper trays, instead of the standard single tray. Word processors produced output using a daisy-wheel printer. Fax machines, cell phones and personal computers were unknown to the general public.

Back then, it was easy to make technology purchasing decisions. There were few choices, and many of the products were so expensive, few companies could afford to make the change. It was difficult to make a business case for changing. Why would an attorney ever want to edit something with a keyboard and a screen, when they could mark up paper copies with a pen, and then have their secretary retype the document?

It may feel good to have a laugh at our attitudes in the early1980's, but none of us know what awaits us in 2046. In fact, few of us know what new technologies will hit the market in 2017. With so many unknowns, it's important to build a sound technology investment strategy. That strategy should consider:
The Big Picture
Risk assessment
Your personal risk tolerance
Continuous feedback loop
Upgrade and abandonment planning
The Big Picture

New technology is often alluring; promising faster processing speeds, less downtime, and better reporting. It's nice to have the newest tools and capabilities. However, you must consider how that technology fits in "The Big Picture", including your corporate strategy and interfacing with your department's other systems.

Before starting down any path with technology, make sure it's heading in the same direction as your company's information technology (IT) department. What is the company's overall document strategy? How does the company intend to manage the hard copy and electronic documents it sends to customers? Is there an ongoing effort to migrate to a single customer communication management or document management software?

You also need an understanding of the system architecture. For example, IT may only support certain platforms or operating systems. If there's a planned migration to cloud-based services or software-as-a-service (SaaS) models that could further restrict your choices. There may be enterprise agreements with certain providers that offer special pricing or include the right of first refusal on any purchase. If your company's IT department is outsourced, new purchases may require a review to determine if support will be provided and at what cost.

Get to know the people in your IT department. Ask for a meeting with a senior manager to gain insight on their direction. Discuss what you're considering and see if it fits in with the company plan. While you're in the planning and development stage, ask for an IT person to be assigned to your project to ensure support later.

After making sure your plans are consistent with your company's strategy, make certain that any new technology is compatible with the other equipment in your department. You need to consider: Can you interface with the other systems or will you have to create workarounds? Will the new equipment feed information directly into your reporting system, or will you have to build a new procedure? Does the new technology have an open architecture, or will a proprietary system require you to use only one vendor?

These questions aren't meant to stop a purchase, but are designed to bring out any challenges a new system may bring. Workarounds are used every day, but if a workaround requires too much effort, you may want to consider other options. A new reporting system could be a good thing, but that may require additional resources. Choosing to stay with a single vendor usually brings pricing and support advantages, but it also may limit future growth. Do your research, weigh your options, and be prepared to explain your decision.

In our next post, we'll discuss conducting a business risk assessment and understanding your personal risk tolerance.