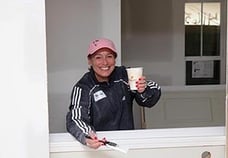 Are you attending the National Postal Forum (NPF) in Baltimore this May? If yes, we'd like to extend this invitation to join The Berkshire Company as we lend a hand to the Habitat for Humanity of the Chesapeake on Saturday, May 20, 2017.The NPF is the premier postal industry conference with 140 educational workshops and more than 100 vendors participating in the exhibit hall. It's also the venue for Postmaster General Megan Brennan and her leadership team to directly address the mailing industry and share the USPS' plans for the coming year. Mark Fallon, The Berkshire Company's president, has been an instructor at NPF for the more than 20 years, delivering over 100 classes – from "Boot Camp for Mail Center Managers" to "You Don't Have to be a Supervisor to be a Leader".

We're working with the staff at NPF, Habitat for Humanity, and members of the Greater Baltimore Postal Customer Council to coordinate all the activities for the Habitat project on Saturday. With your support, we can make this year's event a success for everyone, especially the family who will live in the completed home.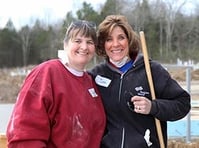 As a volunteer, you'll be helping construct a home in the Baltimore area for a local, hardworking family in need. There's no requirement for any previous experience in construction or home repair. All you need is the willingness to help build a place that someone can call "home".

At the 2016 NPF in Nashville, we had a sold-out crowd for the Habitat build. 22 people from 9 states spent their Saturday priming, painting, caulking, hanging doors and installing trim. The only thing more impressive than their hard work - their amazing smiles.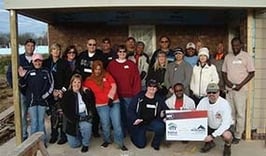 You can pre-register to volunteer on the NPF website. After registering for the conference, please remember to select "Networking Events". If you've already registered, you can edit your existing registration and add the event. Round-trip transportation and lunch will be provided by the NPF. There's a $25 non-refundable fee to participate, and all fees collected will be donated to Habitat for Humanity of the Chesapeake.

We can't wait to see you in Baltimore!