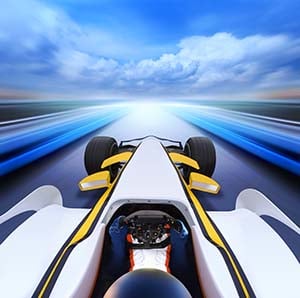 It begins 2 months from today, so now's the time to get tuned up for the starting line of the 2019 National Postal Forum (NPF) – May 5 - 8, 2019 in exciting Indianapolis, IN.

Savvy businesses know that physical mail is a critical component to driving their success. Now more than ever, it's not "either physical or digital", it's "physical AND digital" communication to connect to your customers. Whether statements, direct mail or catalogues, consumers want omnichannel routes, so they can choose the path that works best for them.

In a recent discussion with Maureen Goodson, the Executive Director of the NPF, she made it clear that this event will offer new formats and speakers. With general sessions at the JW Marriott, classes and exhibits at the convention center, and evening events at different venues, attendees will have to pay attention to logistics. More information will be released in the coming weeks, so look for updates in your physical and electronic mailboxes.

Indianapolis will be the first NPF since the appointment of the new members of the Board of Governors. This makes the Monday morning keynote from Postmaster General (PMG) Megan Brennan a mandatory session. At the recent Mailers Technical Advisory Committee (MTAC) meeting, PMG Brennan announced there's the potential for an open Board of Governors meeting in Indianapolis. That would be an exciting add-on to an already packed four days.

Mark Fallon, The Berkshire Company's president, has been an instructor at NPF for more than 23 years, delivering over 100 classes. This year, he'll be co-leading the orientation session and "Boot Camp for Mail Center Managers". Mark will also be premiering his new workshop – "Social Media – Protecting Your Professional Profile".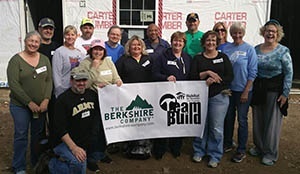 As we have in the past, The Berkshire Company will be sponsoring the Habitat for Humanity build on Saturday. We're excited to work with the NPF and the Greater Indy Habitat for Humanity to coordinate the events. This year, we'll be working at a job site, and providing volunteers at the Habitat's ReStore. With your support, we can make this year's event a success for everyone, especially the family who will live in their new home.

You can pre-register to volunteer on the NPF website. After registering for the conference, please remember to select "Networking Events". If you've already registered, you can edit your existing registration and add the event. Round-trip transportation and lunch will be provided by the NPF. There's a $25 non-refundable fee to participate, and all fees collected will be donated to the Greater Indy Habitat for Humanity.

Before we know it, it will be time for the announcement to "Start Your Engines!" We look forward to seeing everyone in Indy!

PS – we're working with the NPF to host a pre-conference webinar in early April. We'll cover how to get the most out of your NPF experience. Details are being finalized, and we'll post the webinar sign-up form in a few weeks.