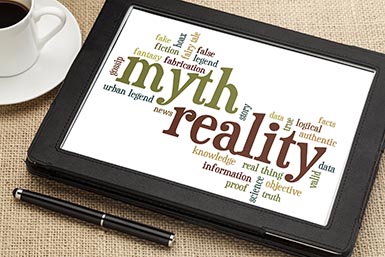 Last month, Mr. Louis DeJoy began his service as the 75th Postmaster General (PMG) of the United States and Chief Executive Officer of the United States Postal Service (USPS). On his first day in office, PMG DeJoy released a video praising USPS employees and recognizing outgoing PMG Megan Brennan. It was an upbeat message that was received well by employees and customers alike.

There have been no public statements by PMG DeJoy since then. Just silence.

Most industry veterans expected at least some outreach to customer groups. It was understood that PMG DeJoy would need time to craft a plan that addressed the current crisis as well as the ongoing financial challenges facing the USPS. A timeline of potential decisions would help mailers prepare for significant changes.

However, PMG DeJoy decided not to reach out to business mailers. In fact, a scheduled meeting on July 28th with representatives from mailing associations was cancelled. Perhaps more time was needed for planning.

Then the rumors began. A "leaked document" was shared on social media stating that all overtime was being eliminated. Any mail that wasn't sorted when the carriers were scheduled for their routes would be held until the next day. Some people were outraged while others dismissed the reports as unsubstantiated.

Then the story jumped to the Washington Post, with confirmation from the postal unions. Soon, there were reports on multiple news websites. Copies of a prepared "stand-up talk" delivered to employees were published.

The USPS didn't deny the authenticity of the documents. Nor did they publish a press release of their own. Instead, a USPS spokesman responded, "The Postal Service is developing a business plan to ensure that we will be financially stable and able to continue to provide reliable, affordable, safe and secure delivery of mail, packages and other communications to all Americans as a vital part of the nation's critical infrastructure. " The plan isn't finalized, but will "certainly include new and creative ways for us to fulfill our mission, and we will focus immediately on efficiency and items that we can control, including adherence to the effective operating plans that we have developed."

So, the plan isn't finalized, so it can't be shared publicly.

However, the plan isn't finalized, but it's starting to be implemented.

While the initial changes may lower overtime, the other effect will be delaying the delivery of mail. Without a better understanding of the scope of the changes, it's unclear what volumes of mail will be delayed, or for how long the delivery will be delayed. The modifications may even represent a formal change in service levels –which should be presented to the Postal Regulatory Committee for an advisory opinion.

The USPS needs reform. Some of the changes will require Congressional action, while others need to be taken by USPS management. Postage prices need to be raised. Labor costs need to be better controlled. Service levels may need to be adjusted.

Whatever the change – open and honest communication with stakeholders is a must. In the case of the USPS, those stakeholders include employees, business mailers and the general public. People and businesses need to prepare for impacts that the changes will bring. Unintended impacts that a new leader with minimal postal experience may not realize.

PMG DeJoy needs to address his stakeholders. Now. Not next month. Not next quarter. Not "when the plan is completed." Now.

The Postmaster General's Mailers' Technical Advisory Council (MTAC) is meeting next week. PMG DeJoy should take that time to speak to the members. And then listen to their concerns.