* Actually, it's an extra 1.5 ounces!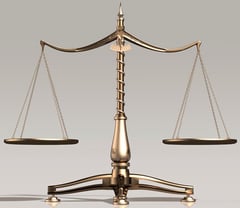 At the 2016 National Postal Forum in Nashville, Postmaster General (PMG) Megan Brennan announced that the US Postal Service (USPS) would file to expand the weight allowances for commercial, presorted First-Class letter mail. For some time, mailers have been able to add a second ounce to this weight category at no additional charge. In Nashville, PMG Brennan stated that the USPS would increase the weight limit to 3 ounces. Well – she more than delivered – as the 2017 rates include letter-sized, automation mail up to 3.5 ounces.

This is a great opportunity for mailers. This weight increase means savings of between $0.25 and $0.37 per piece for many mailers. Additional pages, heavier stock, more inserts – the opportunities are substantial. What should mailers do?

To start – print and mail operations managers should schedule meetings with the marketing and sales departments of their companies to explain the new rate structure. Print/Mail service providers should be setting up similar briefings with their customers. For example, additional inserts in bills, notices and statements are an easy method of increasing the value of the mail.

But that's just the beginning. Mailers should reconsider the design of every mailpiece and exploit the prospective ways to take advantage of this rule change. Are there flat pieces that can be redesigned as 6 x 9 letter mail? The savings would be substantial. As a reminder, commercial, automation letter mail must meet the physical standards set in the Domestic Mail Manual, specifically Section 201.1.1.1:

Machinable letter-size mail is:
a. Not less than 5 inches long, 3-1/2 inches high, and 0.007-inch thick.
i. 0.007 inch thick if no more than 4-1/4 inches high and 6 inches long; or
ii. 0.009 inch thick if more than 4-1/4 inches high or 6 inches long, or both.
b. Not more than 11-1/2 inches long, or more than 6-1/8 inches high, or greater than 1/4-inch thick.
c. Rectangular, with four square corners and parallel opposite sides. Letter-size, card-type mailpieces made of cardstock may have finished corners that do not exceed a radius of 0.125 inch (1/8 inch) unless prepared as Customized Market Mail under 243.9.0.
d. Within an aspect ratio (length divided by height) of 1.3 to 2.5, inclusive.
Redesign should also include the use of color and marketing messages in the statement or bill. Inkjet color is transforming transactional mail printing. Along with the use of color, comes the use of different paper substrates. Specially treated paper will help ensure the color "pops" and grabs the readers' attention. Treated paper often means slightly heavier paper – which can now be used without increasing postage costs.

More than just using color, mailers should reconsider the layout of their bills and statements. Currently, marketing information is often an insert, or a printed page that comes after the transactional information. We know the customer is going to read the first page, so why not add some of this pertinent, useful information to the front of the bill?

Technology – color print – treated paper – and postage rates – are coming together to create a unique opportunity to transform the customer experience. Now is the time to make the change.