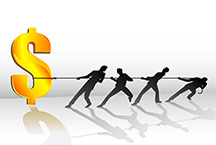 On July 6, 2018, when the Trump Administration announced tariffs on certain goods from China, the media focused on steel and aluminum – essential components of manufacturing. The tariffs actually were applied an entire group of products – detailed on a 28-page list available on the United States Trade Representative (USTR) website. The impact goes beyond automobiles and motorcycles, including equipment used in the mailing industry.

The Berkshire Company reached out to several of the mailing equipment suppliers in the United States to see if their pricing would be impacted by the new tariffs. The list included companies that sell metering machines, inserters and sorters. To ensure marketplace fairness and competitiveness, we agreed not to use any of the company names in this post.
We asked:
Are your suppliers raising prices?
What percentage impact will that have on your prices for equipment?
Will the increased costs impact any current bids or contracts?
Do you expect to raise maintenance costs in 2019?
Is there anything else I should be telling our readers?
In each case, the answers varied. Some vendors build equipment, some assemble components, while others sell equipment manufactured in other countries. The tariffs have a larger impact on raw materials and certain components, and that's reflected in the responses.

For most companies, suppliers have either not announced increases, or are raising prices by a minimal amount. Many companies use multiple suppliers and have diverted purchases to offset increases. One company reported that for certain items from China, or fabricated from steel or aluminum, their suppliers have announced increases of 10% to 15%.

The impact on prices follows suit, with increases from 0% to 5%. Companies seeing cost increases are attempting to absorb the difference by lowering their profit margins. The tighter the margins, the more difficult this strategy, hence the minimal increase reported by a few vendors.

All vendors anticipate honoring existing bids and contracts. Maintenance contracts will either stay the same or be close to the rate of inflation – which as of July 2018 was 2.95% (and trending higher). Most contracts hold rates for the first 3 years, so many vendors will have to absorb the costs.

In some cases, vendors and their suppliers are waiting to see if the tariffs will be revoked in the short term before raising prices. There's been conflicting dialog and rhetoric from affected countries published in the media, so the answer is difficult to determine. Also, if completed assemblies are purchased – and not on the USTR list – then the tariffs aren't an issue. The same is true for equipment that is completely built oversees.

Bottom line – for equipment where the components are manufactured in the United States, there will be some increased pricing. However, most vendors import completed assemblies as components in their equipment, and their costs aren't impacted by the new tariffs – at the moment – so that will also add pressure to keeping prices low.

It's easy to become insulated and focus only on our industry, in our country – often in our immediate service area. However, in a global economy, trade disputes may have a direct impact on pricing and expenses. While 3% or 5% for one piece of equipment may not seem substantial, in the increasingly competitive print-mail industry, it makes a difference.
Begin conversations with your suppliers – equipment, maintenance, paper and ink – today.