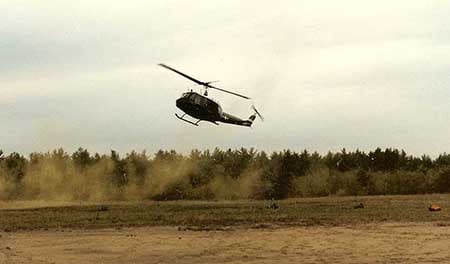 On Sunday, I received an email from a client concerned about his disaster recovery plans. In the first line of his message, he acknowledged it was the weekend and added, "Unfortunately my brain won't allow me to take too much time off!"

We then exchanged some emails and texts, with plans for a call on Monday morning to review his options. I know he didn't want to bother me on a Sunday, but he had to start working on the problem as soon as possible.

For confidentiality reasons, I can't describe the problem he was trying to solve. Like many of us, he's facing an unprecedented situation. The company has a documented business continuity/disaster recovery plan. They regularly tested the plan and backup resources. However, there's now a possibility that the plan will be ineffective in the current crisis.

By looking at the problem differently, we believe we've come up with a solution. On Monday, he and his team will map out the process, document the procedures and then test the resources. I'm fairly confident that he has a good solution – to a problem I hope he doesn't have to face.

Many companies are now using their business continuity/disaster recovery plans. However, the situation is fluid, and we don't know what will happen next. It's time to gather your team – via web conferencing – and conduct a "what if?" exercise.

In late 1989, I was serving as the Assistant Protocol Officer for the 4th Infantry Division at Fort Carson, Colorado. My job was to plan the itineraries for visiting general officers and other distinguished visitors. When the Chief of Staff of the Army, General Carl Vuono, decided to come to the post, my plans were subjected to a high degree of scrutiny by our commanding general and his chief of staff – Colonel Bill Annan.

Colonel Annan was a no-nonsense, combat veteran and a stickler for details. I'd seen many a junior officer regret not being fully prepared when briefing him and wanted to avoid their fate. After double-checking my plan for any holes, I entered the colonel's office and launched into my presentation.

A critical part of the visit involved flying the general to a remote training facility to observe a live-fire exercise, then getting him back to the post for a dinner briefing to the division's top officers. I explained that in addition to the two helicopters for the general and his staff, I had a third helicopter in the formation in case of any mechanical issues.

Colonel Annan thought for a minute and said, "Having a third helicopter is a good idea. But it's late fall, and there might be severe winds from the mountains. What if the winds ground the helicopters?"

I had an Air Force jet on standby.

"But what if the winds ground the planes? (a real possibility in Colorado Springs)"

I had 4 Humvees (High Mobility Multipurpose Wheeled Vehicles) waiting for the general and his staff at the training site. In short, a backup plan to the backup plan.

Fortunately, the visit went smoothly. There were no winds, the helicopters worked perfectly, and none of the alternative plans were needed. Then it was on to planning the next visit. With multiple backups.

Planning is an essential ingredient for success. We must be prepared for disruptions and have contingency plans in place. We need to remain flexible and include multiple options in our strategies.

Today's crisis is testing us to new limits. Unfortunately, we'll encounter challenges we hadn't thought of before. By working together, and asking for help when we need it, we will make it through.