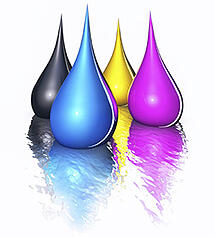 My document production team was excited. We'd already surpassed our goal of driving down the costs of color printing down to less than 35 cents a page. With the installation of our new digital press, we'd cut those costs in half – less than 15 cents per page. For full color!

This was in the late 1990s, when I was the Vice President of Document Technology & Delivery at State Street Corporation. We'd just installed the IBM model of Xeikon's digital press; one of the first roll-fed, full-color digital printers. It was a major leap forward for the team, with a steep learning curve. Success was the result of a lot of hard work and late nights.
Last year, we participated in a client's upgrade to an inkjet press. Like my old department, this production team had stayed current with technology, consistently upgrading quality while lowering costs. Now they could offer full color, for on-demand and transactional documents, for less than 3 cents per page. With increasing volumes, they expect those costs to drop below 2 cents per page.

Larger production facilities are achieving even lower costs, down a penny per page, or less. The quality of inkjet printing continues to improve. Meanwhile, other color technologies are transforming the offset, toner-and-ink, and multifunction device markets. The revolution is over – and color has won.

Designers, programmers and production managers need to work together to maximize the impact and effectiveness of these new capabilities. As a team, they should invest time in learning about the importance of white space, software and substrates.

White – The Fifth Color

A great philosophical debate revolves around which is the absence of color – white or black? For the purposes of this article, the answer is, "Yes."

Many digital color printers are built around the "CMYK" ink approach. "C", stands for "cyan", "M" is "magenta", "Y" is "yellow" and "K" is "black". We suggest adding a "W", for "white" – the white paper on which you'll be printing.

Too often, some designers get carried away with the capabilities of color, filling every pixel with their available palette. For certain advertisements and marketing pieces, that may work. However, when you expect a human to be able to read the text, a contrasting white background is imperative. Especially with transactional documents.

Color should be used to create an impact, highlighting and not obscuring, critical messages.

Not All Print Files Are Created Equal

The color on your screen is different than the color on your desktop printer which is different than the digital press on the production floor. Laser, ink and inkjet printers have unique settings for interpreting color commands. The efficacy of your production floor can improve dramatically with a subtle shift in color density.

The industry is flooded with different software options. While investigating the best solution for your company, consider the production floor. Ensure the vendor has experience creating print files for the specific devices creating the output. If integrating new equipment, ask your existing software vendor for advice on what changes you should make to your current programs.

Begin your programming with the output in mind.
Three Words
Last year, I texted a friend who was attending the Drupa show in Germany. I wanted to know what was the latest happening with color print. Her response – "3 words – paper, paper, paper".

The promise of the "white paper factory" is the elimination of all preprinted forms. In theory, this should mean less costs for paper. But not always.

Color adheres best to treated and coated stocks. In turn, certain paper types are difficult to run through finishing equipment like binding machines and inserters. It's important to experiment with various substrates through the entire production process. This includes sending test pieces through the mail.
Purchase the best paper that produces the highest quality output.

Take the time, and the steps, to ensure that the color piece your customer receives has the desired look and feel – and the impact you intended.