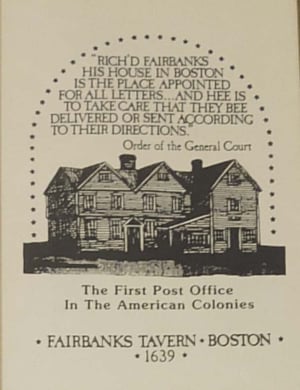 The last blog post proposed a new reporting structure of the US Postal Service (USPS) and the Postmaster General (PMG). This post will review the Universal Service Obligation (USO) and provide a draft USO for your consideration.

The USO is the vaguely defined responsibility of the USPS to provide consistent service at affordable rates to all citizens irrespective of geography. The Postal Regulatory Commission (PRC) calculates the costs of the USO and publishes a report on those costs.

The services to be provided under the USO aren't delineated in any statute. The PRC uses a set of assumptions of what services are "universal" and what aren't. In 2021, they issued Docket No. PI2021-1: Public Inquiry on the Universal Service Obligation Valuation Methodology. No substantive changes were made. (Note: The Berkshire Company filed comments on this case).

Congress took a small, yet significant, step forward with the Postal Reform Act of 2022, by adding that delivery "shall occur at least six days a week". This language halted USPS proposals of reducing mail delivery to five or fewer days each week. However, "delivery" doesn't mean "home delivery". The USPS continues to push for cluster boxes in new developments. And people forced to use post office boxes may have to drive further when post offices are closed.

In addition to clarifying where mail is delivered, the USO should detail what products are covered. The same sentence in the Postal Reform Act requiring six-day delivery, also states that the USPS "shall maintain an integrated network for the delivery of market-dominant and competitive products". Does that mean competitive products are also mandated?

Due to the pandemic, online shopping grew approximately 44%, meaning a corresponding growth in parcel deliveries. Every carrier was impacted, but only one carrier delivers to every address – the USPS.

Essential household items, plus prescription medicines, are now being ordered online. During the current pandemic – and in potential future pandemics – online orders, with delivery by the USPS, may be the only option for many households. The Veterans Administration uses mail to deliver medicine to most veterans, and a week may be too long for many patients.

During the 2020 election, approximately 46% of voters received and submitted their ballots by mail. This trend will continue to grow as states adopt vote-by-mail systems. While the USPS performed admirably by most measurements, that performance came at a cost.

In the past, the USPS has accepted ballots being sent from election authorities to voters at USPS Marketing Mail rates, while providing service levels comparable to First-Class Mail. This wasn't written policy, but a courtesy. However, court rulings in several cases required the USPS to continue to accept ballots at USPS Marketing Mail rates, while providing First-Class Mail service. Additionally, the USPS has now established a department dedicated to election mail. Adding more cost to the process.

To be effective, the USO must be clearly defined and measurable. Or, as a former chair of the PRC stated, "Clarity of mission is Job One."

To provide clarity, the following minimum standards are proposed:
Letter pricing: There will be uniform pricing for all letters mailed to any address in the United States.
Delivery standards: The primary method of delivery will be to the physical street address. The use of cluster boxes must be approved by the local government authority (e.g., building commission, planning commission, etc.). In the cases of rural addresses where post office box delivery is the existing standard, that standard will remain in place.
Days of delivery: All letters and packages will be delivered at least 6 days a week, except for weeks with a recognized Federal holiday.
Hours of operation of post offices: All post offices will be open 6-days a week, a minimum of 8 hours per day, except for weeks with a recognized Federal holiday.
Locations of post offices: No post office may be closed without a hearing by the Postal Regulatory Commission. The PRC will call witnesses, including local government officials, state officials and congressional representatives. Any decision to close a post office may not require that people being serviced by the existing post office to travel more than 5 additional miles to the next closest post office.
Pharmaceuticals: Pharmaceuticals will be established as a unique, First-Class Mail Package Service. All pharmaceutical packages will be delivered within 3 days of receipt by the USPS.
Election Mail: Ballots from election authorities will be delivered to local (same service zone) recipients within 2 days of receipt by the USPS. All other ballots from election authorities will be delivered within 3 days of receipt by the USPS. Completed ballots will be delivered within 3 days of receipt by the USPS – whether at a post office, collection box, or sender's home.
In our next installment, we will propose what additional services the USPS should consider providing - and how the will be financed.