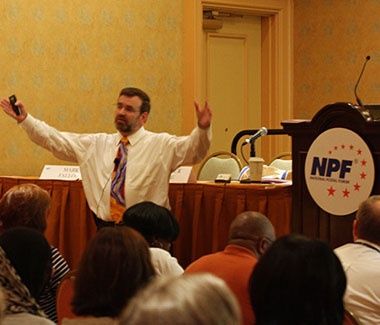 What are your plans for the upcoming National Postal Forum (NPF), May 6 – 10, 2018 in San Antonio, TX?

The theme this year is "Informed Customers" – referring to both the business mailers attending the NPF and the people they serve. The rise in popularity of Informed Delivery, plus the recent launch of Informed Visibility, demonstrates the combined power of physical mail and digital data. Mailing professionals will share their successes and ideas for the future in roundtable discussions, panel presentations, and workshops.

We're especially looking forward to Postmaster General Megan Brennan's keynote on Monday morning and hearing her take on the recent hearings on the nominees to the Board of Governors, plus the most recent attempts at postal reform legislation. We also await the opportunity to ask direct questions to her and her leadership team. And receive direct answers.

Based on direct mail pieces received lately, there will be new and returning vendors in the exhibit hall. We've already set up meetings with several software, hardware and service providers. The schedule will be tight, but a good plan will help us gather the information we need.

Before heading to San Antonio, remember to visit the NPF's website to download the handouts for the classes and the 2018 NPF app for your smartphone.

For The Berkshire Company, the NPF will start on Saturday, as we'll be part of the crew working at the Habitat for Humanity build. Volunteers will be working on multiple homes as part of Habitat's Lenwood Heights project. We maxed out on the number of volunteers and are thankful for everyone's participation.

This year, Mark Fallon, President of The Berkshire Company, will be presenting 5 classes:
Sunday, Period 4 – Orientation (Room 301BC)
Monday, Period 7 – "Boot Camp for Mail Center Managers – Part 1 (Room 301BC)
Monday, Period 9 – "You Don't Have to be a Supervisor to be a Leader" (Room 304C)
Tuesday, Period 11 – "Boot Camp for Mail Center Managers – Part 2 (Room 302BC)
Wednesday, Period 15 – "Leadership Best Practices and How they Apply to your PCC" (Room 304B)
If you'd like to meet up with Mark outside of the classes to discuss a specific topic, or just have a cup of coffee, we've set up on online appointment scheduler "Meet-Up at the National Postal Forum". Just pick an open 30-minute block that works for you, and we'll set aside that time.

We can't wait to see you in Texas!