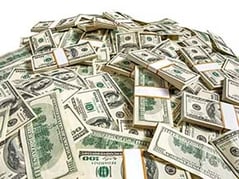 Following best practices for maintaining and updating mailing addresses seems to be a logical aspect of good business management. However, when we recommend process improvements to clients that will improve their address databases, we're often faced with pushback. The most common reasons:
Industry regulations don't allow us to change addresses.
Contracts with our customers don't allow us to change addresses.
It's too expensive and not cost-effective.
The first two reasons must be dealt with on a case-by-case basis. In finance and insurance, there are strict controls on how addresses can be updated. Similarly, when providers process mail for other companies, there are usually constraints over changing addresses. However, instead of looking for ways to NOT update information, organizations need to create creative processes that ALLOW for changes, while staying compliant with laws and contracts.

These new processes usually require additional labor and mailings. Even if there are no specific laws or regulations to follow, updating addresses means using software, applying production controls and dealing with return mail. Each step adds additional costs to the mailpiece. And therein lies the rub – how does adding cost to the mail save – or make – the company money?

Mailpieces with bad addresses don't get delivered by the USPS. Depending upon the class of mail and endorsements used, the piece is either returned to the sender or destroyed. The costs of printing and postage for those pieces is lost money. Depending upon the size of the mailing and the number of errors, this could be hundreds, or thousands, of dollars. Every mailing.

When handled correctly, returned mail pieces may be expensive. In addition to mail services staff, customer service representatives may need to be involved. The pieces will need to be re-mailed, doubling the postage costs – usually the most expensive component. In the meanwhile, a second billing or a late notice may have already been sent out – to the bad address, and they too will be returned. The circle remains unbroken.

Many companies use direct mail for advertising, and bad addresses represent lost sales. It's an accepted truism that 100% of people who don't receive an offer won't respond to it. The financial loss is more than that one sale, but all the sales for the life of that potential customer.

While online payments continue to grow, most customers still prefer to receive paper bills. The bill acts as a physical reminder, and unlike emails, is less likely to get lost or rejected by a spam filter. Many people don't pay their bills unless they receive the invoice. Later payments mean lost interest and the need for additional requests.

Cancellation notices for lack of payment usually have to be sent via Certified Mail or with a certificate of mailing, resulting in higher postage costs. Reinstating a policy or restoring service (e.g., electricity or phone) adds additional expenses. While some of this loss may be made up by adding late charges to the next bill, that practice also results in higher levels of dissatisfaction, calls to customer service, and a reason to seek out alternative vendors.

Disputes over liability on cancelled insurance policies because the notice is returned, usually result in attorney and court costs. And not every judgment goes to the company. Returned ID cards mean additional calls to customer service, along with reprints and remailing.

Banks endure late loan payments and mortgage defaults. And it's just as bad for money being held. The risk and possible loss is much greater for financial institutions that hold tangible assets for their customers. State laws require that these institutions escheat, or transfer to the state, their customer's property if they haven't had contact with these customers in a specific amount of time. If the owners cannot be located, or the property goes unclaimed, the funds can be irrevocably escheated to the state.

If the assets included stocks, it could get worse for the bank or broker. Stocks are sold when escheated to the state. If the stock's value rose between then and when the owner was found, the owner lost potential income. Courts have found brokers responsible for this kind of loss if they were negligent in their efforts to locate lost customers. In a volatile market, this can add up to thousands of dollars very quickly.

Additional print and postage. Extra labor. More calls to customer service. Lost sales and lost customers. Late payments. Legal fees. Lawsuits.

The costs of not having the right address for your customer may be more than you think.



.