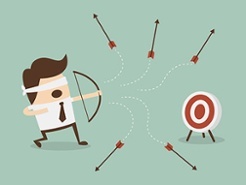 Last April, during a House Oversight Committee hearing, Representative Mark Meadows (R-North Carolina) took Postmaster General (PMG) Brennan to task for not delivering a 10-year strategic plan to Congress that was promised to be handed over in January. A second delivery date was also missed. The congressman was not happy.

Representative Meadows had worked with his Democrat colleagues to draft bi-partisan postal reform bills. As he said, the PMG's actions were turning an advocate into an adversary. At the end of the discussion, the Committee Chair, the late Representative Elijah Cummings, directed that the plan be delivered to the committee no later than July.

At that summer's Mailers' Technical Advisory Committee (MTAC) meeting, PMG Brennan was asked when the strategic plan would be published. The PMG said that the Oversight Committee had the plan, and that it would be released to the industry "in due time".

+ Read More