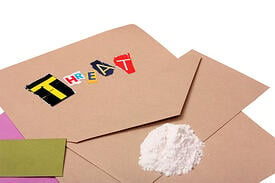 "Want of care does us more damage than want of knowledge." – Ben Franklin

Recent incidents involving suspicious mail highlight the need for an effective mail center security plan, paired with ongoing training. In Kansas City, MO, a suspicious package that smelled like ammonia sickened several people at an IRS building. In Queensbury, NY a suspicious package delivered to the courthouse was sent through an X-ray machine, and officers observed an object that appeared to be a hand grenade.

Security in your mail center is always important, 365 days a year. Increased volumes in packages due to internet shopping can lead to a lax attitude. Managers must take a proactive approach towards security and awareness by reinforcing the basics, reexamining current plans, and increasing the amount of training.

+ Read More